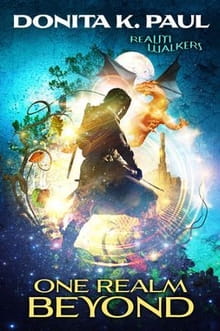 Cantor D'Ahma waited his whole life for this day. Born with a gift to jump between worlds, the young realm walker is finally ready to leave his elderly mentor and accept his role as protector and defender of the realms. But mere hours after he steps through his first portal, Cantor discovers that his job will be more dangerous and difficult than he ever imagined. The realms are plagued with crime and cruelty, and even members of the once-noble Realm Walkers Guild can no longer be trusted. To make matters worse, his first assignment---finding a dragon to assist him on his quest---has led him to Bridger, who is clearly inept and won't leave him alone. With the help of his new friends Bixby and Dukmee, Cantor must uncover the secrets of the corrupt guild before they become too powerful to be stopped. But his skills aren't progressing as fast as he would like, and as he finds himself deeper and deeper in the guild's layers of deceit, Cantor struggles to determine where his true allegiance lies.
One Realm Beyond was hard for me to get into. It took me till maybe around half way through the book to get pulled fully into the story. But then it was the same way with the first book in
Dragon
Keepers Chronicles
and that ended up being one of my favorite series. So if the past repeats itself then, by the second book in the Realm Walkers series, I will be adding this series to my favorites shelf. So right now I still have hope that I'll love this series but I can't say I love it just yet.
3.5 out of 5. This Afternoon Snack needed a little bit more for me.
I was provided a copy of O
ne Realm Beyond
by Zondervan and the author in exchange for my honest review.