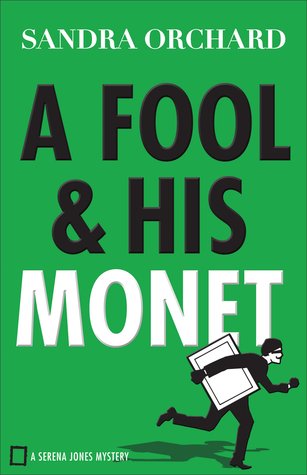 Sketchy politics and a palette of lies can't stop Serena Jones from exposing the mastermind behind the daring theft of a priceless work of art.
Serena Jones has a passion for recovering lost and stolen art--one that's surpassed only by her zeal to uncover the truth about the art thief who murdered her grandfather. She's joined the FBI Art Crime Team with the secret hope that one of her cases will lead to his killer. Now, despite her mother's pleas to do something safer--like get married--Serena's learning how to go undercover to catch thieves and black market traders.
When a local museum discovers an irreplaceable Monet missing, Jones leaps into action. The clues point in different directions, and her boss orders her to cease investigating her most promising suspect. But determined to solve the case and perhaps discover another clue in her grandfather's murder, she pushes ahead, regardless of the danger.
A Fool and His
Monet is the first book in the Serena Jones Mysteries series and
definitely
a new
favorite
of mine. I instantly fell in love with Serena and her compelling
personality.
A Fool and His
Monet (love this title!) is for sure my favorite of Sandra Orchard book to date. I love Serena's Aunt Martha and can't wait to see what kind of
trouble
she gets into next time. This book has a great pace that makes you want to continue turning it's pages until late into the night.
5 out of 5. This Afternoon Snack was a piece of art.
I received a copy of this book from Revell in exchange for my honest review.