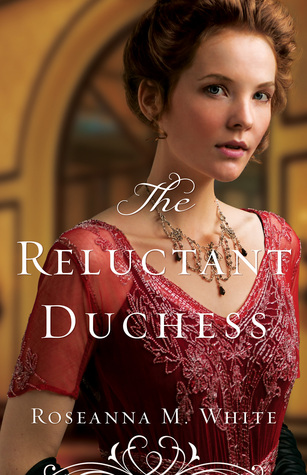 A Riveting Edwardian Series Set among Britain's High Society
Lady Rowena Kinnaird may be the heiress to a Highland earldom, but she has never felt good enough--not for her father, not for the man she thought she'd marry, not for God. But after a shocking attack, she's willing to be forever an outcast if it means escaping Loch Morar.
Brice Myerston, the Duke of Nottingham, has found himself in possession of a rare treasure his enemies are prepared to kill for. While Brice has never been one to shy away from manor-born ladies, the last thing he needs is the distraction of Lady Rowena, who finds herself in a desperate situation. But when Rowena's father tries to trap Brice into marrying his daughter, Brice makes a surprising decision.
Rowena wanted to escape the Highlands, but she's reluctant to marry a notorious flirt. And when she learns that Brice is mixed up in questionable business with a stolen treasure, she fears she's about to end up directly in the path of everything she was trying to avoid.
The Reluctant Duchess by Roseanna White is the second book in the Ladies of the Manor series. Brice and Rowena are wonderful characters that are hard not to fall in love with as they struggle with dealing with the situation they are hastily thrown into.
The Reluctant Duchess can be read on its own and still make sense but I think it would be much more enjoyable if it is read as it was intended, as the second book in a series. All in all this is a beautifully written story that is sure to have you engrossed from start to finish.
5 out of 5. A delightful Afternoon Snack.
I received a copy of this book from Bethany House in exchange for my honest review.