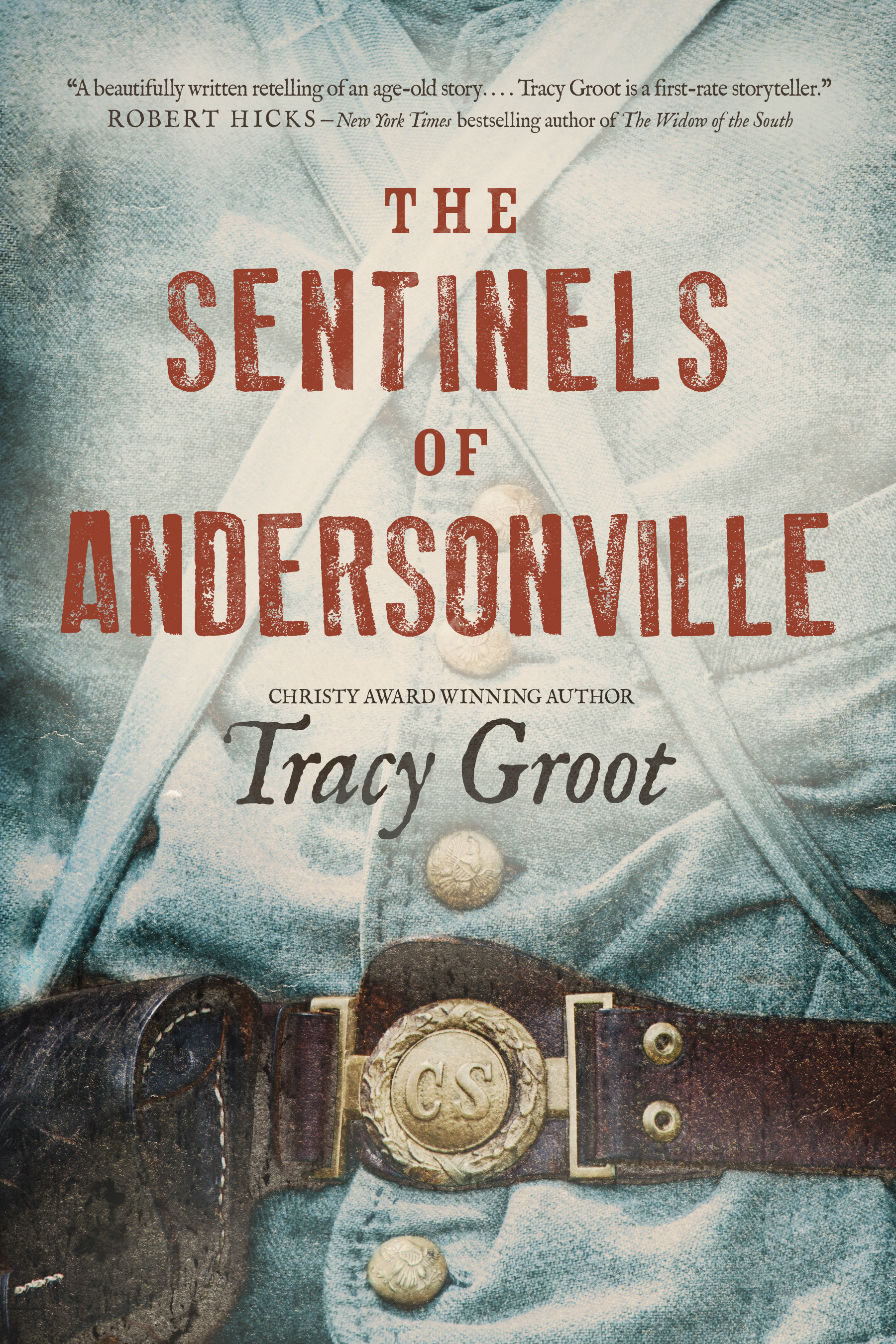 Near the end of the Civil War, inhumane conditions at Andersonville Prison caused the deaths of 13,000 Union soldiers in a single year. In this gripping and affecting novel, Christy Award winner and critically acclaimed author Tracy Groot recaptures the unsung barbaric truths of the historical Andersonville Prison in a riveting reimagining of the parable of the Good Samaritan.
Sentry Dance Pickett has watched, helpless, for months as conditions in the camp worsen by the day. He knows any mercy will be seen as treason. Southern belle Violet Stiles cannot believe the good folk of Americus would knowingly condone such barbarism, despite the losses they've suffered. When her goodwill campaign stirs up accusations of Union sympathies and endangers her family, however, she realizes she must tread carefully. Confederate corporal Emery Jones didn't expect to find camaraderie with the Union prisoner he escorted to Andersonville. But the soldier's wit and integrity strike a chord in Emery. How could this man be an enemy? Emery vows that their unlikely friendship will survive the war—little knowing what that promise will cost him.
As these three young Rebels cross paths, Emery leads Dance and Violet to a daring act that could hang them for treason. Wrestling with God's harsh truth, they must decide, once and for all, Who is my neighbor?
The Sentinels of Andersonville by Tracy Groot was a pretty good read. For me it was a slow read because of how much information was in the book. It also kept me up, if not because I was reading it then because I was thinking about it. The characters seemed as real as the events Tracy Groot was describing, almost as if this story was pulled straight from a history book. I'm not much of a history buff but I really liked this book.
4.5 out 5. An Afternoon Snack that was quite filling.
I received a copy of this book from Tyndale Blog Network in exchange for an honest review.