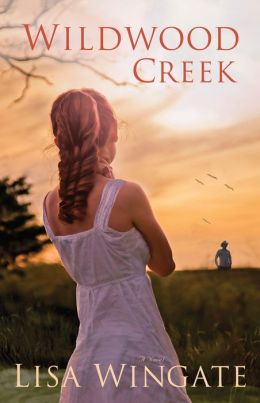 Allie Kirkland has always heard the call of her father's unfinished destiny. When she's offered a production assistant's job on a docudrama filming in the hills near Moses Lake, Texas, the dream of following in her director-father's footsteps suddenly seems within reach. The reenactment of the legendary frontier settlement of Wildwood is a first step into the film industry. A summer on set in the wilderness is a small price to pay for a dream.

But in 1861, the real Wildwood held dangerous realities. Town founder Harland Delavan held helpless residents, including young Irish schoolteacher Bonnie Rose, in an iron grip. Mysterious disappearances led to myths and legends still retold in the region's folk songs. Eventually, the entire site was found abandoned.
When filming begins, strange connections surface between Allie and the teacher who disappeared over a century ago, and everyone in Wildwood--including Blake Fulton, Allie's handsome neighbor on the film set--seems to be hiding secrets. Allie doesn't know whom she can trust. If she can't find the answers in time, history may repeat itself...with the most unthinkable results.

I really, really loved Wildwood Creek by Lisa Wingate! I've always loved books that weave two different stories from different times together into one book, so its really no wonder why I fell in love with Wildwood Creek so quickly. The main characters, Bonnie and Allie, as well as others were as engaging and well-developed as I've come to expect from the characters of Lisa Wingate. Oh and the foreshadowing!! It was amazing!

This book has something for everyone. So if your looking for a great book Wildwood Creek is for you!

5 out of 5. An Afternoon Snack that is for everyone.
I got a free review copy of Wildwood Creek from Bethany House Publishers in return for my honest review.